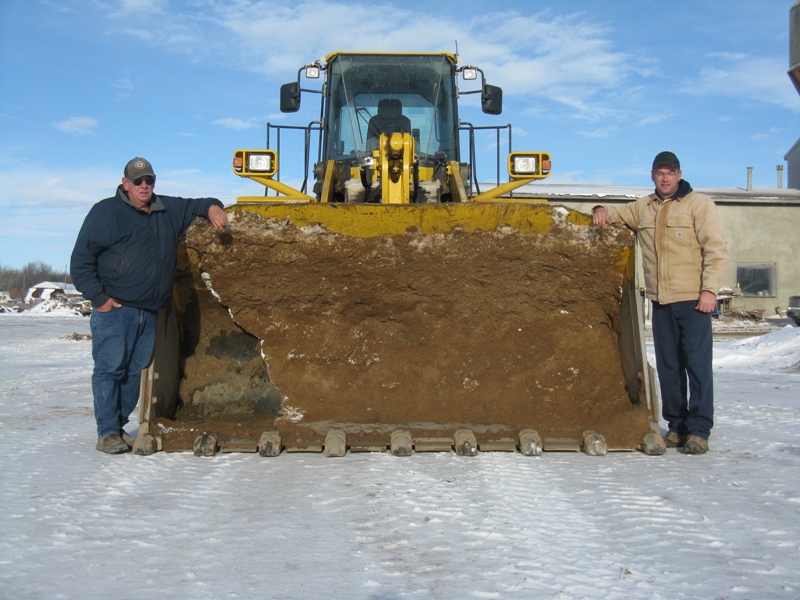 For over 50 years, Melville and area residents have associated the Rathgeber name with the trucking and construction business.
Today, N&R Concrete Ltd. located on Highway 15 just west of Melville, still lays claim to the Rathgeber name and the reputation that name has earned over the decades.
N&R Concrete had its origins in 1964 when Ray Rathgeber and his brother Wilbert launched Rathgeber Bros. as a general company hauling gravel, top soil and so on.
In 1969 Wilbert headed west to BC and Ray founded Rathgeber Trucking.  During that time, in 1983, Ray and Nelson Yelle developed another business, N&R Concrete, and worked out of a location at Ray's farm southwest of the city.
Five years later, in 1988, Ray's son Terry got into business when he became Ray's partner.
That certainly wasn't the last significant change to the business.  In 1989, Terry and Ray bought Melville Concrete Ltd., and moved N&R Concrete to its present location.
Today, N&R offers redi-mix concrete, aggregate, aggregate production, ICF Blocks, excavating and snow removal.
So what's N&R Concrete's business philosophy?
"Diversity. Always look to expand in all aspects of the business, and try to make productivity more economical.  Do more with less," says Terry.
Original Article written by The Melville Advance in October of 2003/ Revised 2016